jul 2, 1964 - Congress passes Civil Rights Act
Description:
On June 19, the substitute ball passes the Senate by a Vote of 73-27 and quickly passed through the House-Senate conference committee, which adopted the Senate version of the bill. The conference bill was passed by both houses of Congress, and was signed into law by President Johnson on July 2, 1964.
Added to timeline: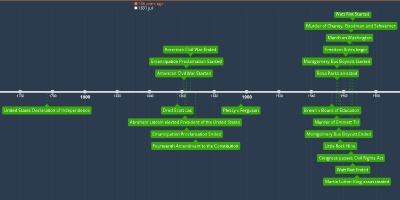 Civil Rights
Civil and political rights are a class of rights that protec...
Date: