may 4, 1961 - Freedom Rides begin
Description:
On May 4, 1961, a group of 13 African American and white civil right activists launched the Freedom Rides, a series of bus trips through the American South to protest segregation in interstate bus terminals. Over the next few months, several hundred Freedom Riders engaged in similar actions.
Added to timeline: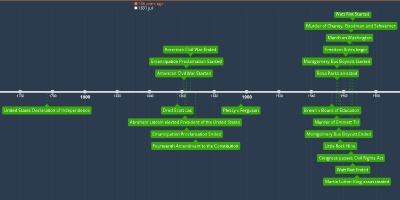 Civil Rights
Civil and political rights are a class of rights that protec...
Date: