dec 5, 1955 - Montgomery Bus Boycott Started
Description:
Rosa Parks, an African-American woman refused to give her seat to a white man on a Montgomery bus. She was arrested and fined. The boycott of public buses by blacks in Montgomery began on the day of Parks' court hearing and lasted 381 days.
Added to timeline: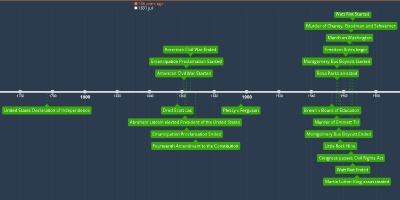 Civil Rights
Civil and political rights are a class of rights that protec...
Date: