jul 9, 1896 - Plessy v Ferguson
Description:
In 1892, passenger Homer Plessy refused to sit in a Jim Crow car. He was brought before Jude John H. Ferguson of the criminal court for New Orleans, who upheld the state law. The case upheld state racial segregation laws for public facilities under the doctrine of "separate but equal".
Added to timeline: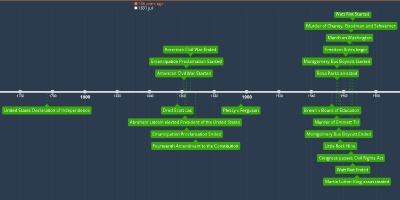 Civil Rights
Civil and political rights are a class of rights that protec...
Date: