sep 22, 1862 - Emancipation Proclamation Started
Description:
Proclamation 95 was a presidential proclamation and executive order issued by President Lincoln stating "that all persons held as slaves" within the rebellious states "are and henceforward shall be free". The executive order changed the federal legal status of more than 3 million enslaved people in the designated areas of the South from slave to free.
Added to timeline: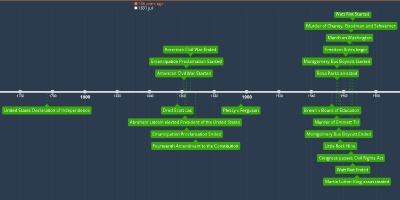 Civil Rights
Civil and political rights are a class of rights that protec...
Date: