7h 59min, apr 12, 1861 y - American Civil War Started
Description:
The Civil War, also known as the "War Between the States" was fought between the United States of America and he Confederate States of America, a collection of eleven southern states that left the Union in 1860 and 1861 and formed their own country to protect the institution of slavery.
Added to timeline: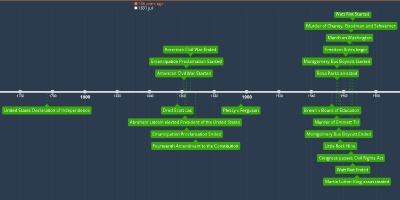 Civil Rights
Civil and political rights are a class of rights that protect individuals' freedom from infringement by governments, social organizations, and private individuals. They ensure one's ability to partici...
Date: