aug 14, 1619 - First African slaves arrive in Virginia
Description:
The first Africans to be brought to British North America landed in Virginia in 1619. They arrived on a Dutch ship that had captured them from the Spanish, these approximately 20 individuals were believed to have been treated as indentured servants.
Added to timeline: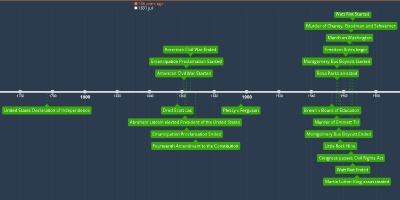 Civil Rights
Civil and political rights are a class of rights that protec...
Date: