may 7, 2012 - Nevada Gives Google to Go Sign for Self-Driving Cars
Description:
Nevada has given the first license to Google to create test runs for self-driving cars on major roads. They are the first in the country to accept self-driving cars into their industry. This event is significant because it shows that states are placing their trust in the safety of self-driving cars.
Viewpoint: They believe that the cars are safe to place on roads.
Added to timeline: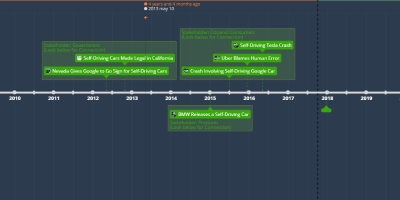 Controversy Map Timeline-Evan Chan
Date:
Images: