jan 5, 2015 - BMW Releases a Self-Driving Car
Description:
BMW shows off their newest invention of the self-driving car. They have taken a step into what they believe will be the future of the automobile industry. It is important because it shows that companies are taking the step forward with self-driving cars because of their belief in the safety and benefits of the car.
Viewpoint: They think that cars are the future, but they do not have an opinion on safety.
Added to timeline: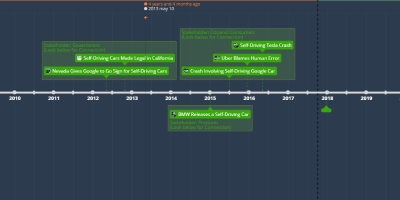 Controversy Map Timeline-Evan Chan
Date:
Images: