13h 53min, jul 4, 1776 y - Declaration of Independence
Description:
On July 4 1776, Congress approved the Declaration of Independence, which provided the formal justifications for the actions the delegates had taken. Thomas Jefferson wrote most of the Declaration, with help from Benjamin Franklin and John Adams. It repeated ideas that had been voiced throughout the colonies in the preceding months in the form of at least ninety local "declarations of independence". The Declaration encouraged American Patriots, as those opposing the British called themselves, to fight on and to reject the idea of a peace that stopped short of winning independence. At the same time, it created deep divisions within American society.
Added to timeline: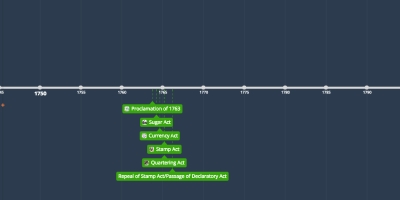 Revolution Timeline
A peek into American History!
Date:
Images: