1h 55min, jun 17, 1775 y - Battle of Bunker Hill
Description:
The Battle of Bunker Hill (actually fought on Breed's Hill) began on June 17, 1775. The Patriots suffered severe casualties in the battle and were driven from their position there. But they inflicted much greater losses on the enemy than the enemy inflicted on them. The British suffered their heaviest casualties of the entire war at Bunker Hill. After the battle, the Patriots continued to tighten the siege.
Added to timeline: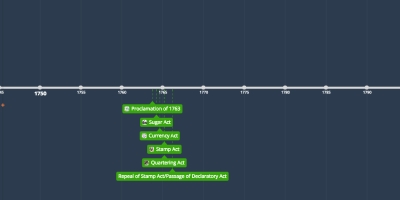 Revolution Timeline
A peek into American History!
Date:
Images: