4h 47min, jun 29, 1767 y - Townshend Acts
Description:
The Townshend Acts were passed on June 29, 1767, by Exchequer Charles Townshend. This act imposed duties on glass, lead, paints, paper, and tea imported products into the colonies. Not only did Charles pass this act, but he disbanded the New York Assembly until they complied with the quartering act.
Added to timeline: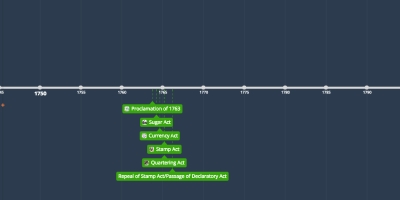 Revolution Timeline
A peek into American History!
Date:
Images: