2h 45min, mar 24, 1774 y - Coercive or "Intolerable" Acts
Description:
The Coercive or "Intolerable" Acts were passed on March 24th, 1774. It was a response to the boycott of the tea act. Parliament closed the port of Boston, drastically reduced colonial self-government, provided for quartering of troops, and permitted royal officers to be tried in other colonies or in England. The passing of these acts sparked a new resistance up and down the coast.
Added to timeline: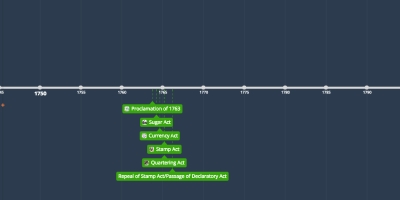 Revolution Timeline
A peek into American History!
Date:
Images: