3h 20min, may 10, 1773 y - The Tea Act
Description:
The Tea Act was passed on May 10th, 1773. The Tea Act gave Britain's East India Company the right to export its merchandise. This was very important in history because this act revived the American's passion of taxation without representation. Many resistance leaders argued that it was another result of an unconstitutional tax.
Added to timeline: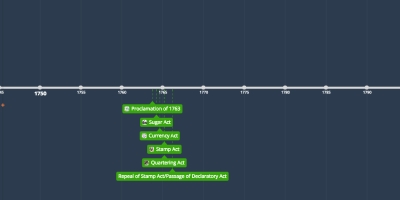 Revolution Timeline
A peek into American History!
Date:
Images: