1h 33min, mar 18, 1766 y - Repeal of Stamp Act/Passage of Declaratory Act
Description:
On March 18th, 1776, Britain finally repealed the stamp act after months of pressure by protest, and Benjamin Franklin appealing. However while the colonists were celebrating, Britain also passed the Declaratory Act, which stated that Britain had full legislative control over the colonies.
Added to timeline: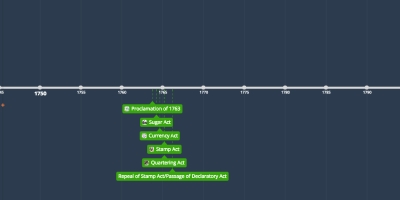 Revolution Timeline
A peek into American History!
Date:
Images: