1h 28min, mar 22, 1765 y - Stamp Act
Description:
The Stamp Act was passed on March 22nd, 1765. It imposed taxes on most printed documents to make up for large war debt. The Colonists were angry because the purpose of the Stamp Act was to raise money, without the colonist's consent, which in the future could lead to more unwelcome taxation.
Added to timeline: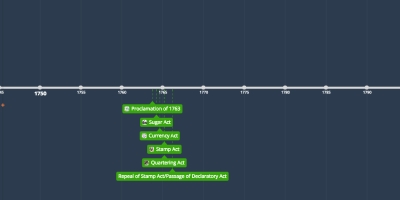 Revolution Timeline
A peek into American History!
Date:
Images: