5h 3min, apr 5, 1764 y - Sugar Act
Description:
The Sugar Act was passed on April 5th, 1764. Part of the reason it was designed was to eliminate the illegal sugar trade between the colonies, French, and Spanish West Indies. Furthermore, it established a new vice-admiralty, in order to be able to accuse smugglers. Even though this act lowered the duty on molasses, it damaged the market for sugar grown in the colonies.
Added to timeline: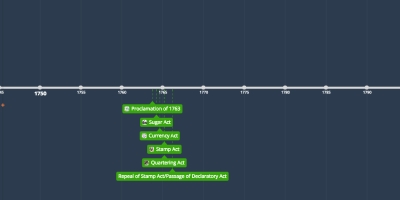 Revolution Timeline
A peek into American History!
Date:
Images: