1h 22min, oct 7, 1763 y - Proclamation of 1763
Description:
This proclamation was signed on October 7th, 1763 and it forbid settlers to move west of the Appalachian mountains. Britain imposed this law in order to control the movement of the colonists and to avoid further conflict with the Native Americans.
Added to timeline: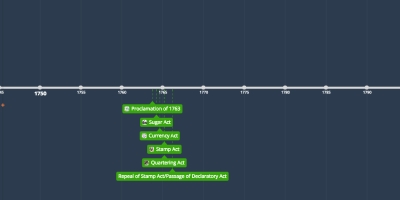 Revolution Timeline
A peek into American History!
Date:
Images: