jun 17, 1775 - Battle of Bunker Hill
Description:
Location: Charlestown (Boston), Massachusetts
Significance: This was the first major battle of the Revolutionary War and proved that the militia could stun the British. After this, the British did not do frontal attacks against heavily defended lines.
Result: The British had a tactical win, but they lost far more soldiers than the Americans.
Added to timeline: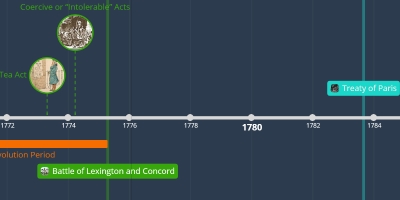 American Revolution
By Marcus and Taner
Date:
Images: