jun 12, 2550 BC - StoneHenge
Description:
Circular ditch called a henge. Contains 56 pits, named Aubrey holes, after John Aubrey, the discoverer. (phase 1)
Occurring 100-200 years later was the setting up of wooden posts in the center of the henge and around it. Cremation and burials was done here too. (phase 2)
400-500 years later, the blue stones and wooden beam were arranged in a circular pattern along with 30 stones 108 feet in diameter. (phase 3)
Used as a solar and lunar calendar.
Added to timeline: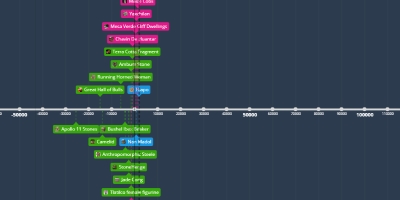 APAH Timeline
Date:
Images: