jun 13, 2500 BC - Jade Cong
Description:
A group of Neolithic peoples grouped today as the Liangzhu culture lived in the Jiangsu province of China during the third millennium B.C.E. Their jades, ceramics and stone tools were highly sophisticated.
These were found buried in groups together. The patterns may refer to spirits or deities. They took very long to make because they could not be split. Bi means large disks with small holes. They were often placed near the stomach or heart of the deceased. Represent after life. Put on the important organs.
Added to timeline: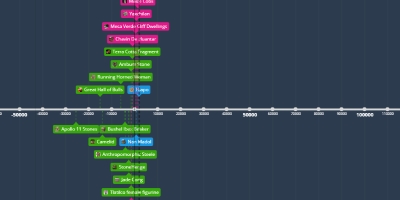 APAH Timeline
Date:
Images: