dec 30, 1950 - Black-on-black ceramic vessel
Description:
Mid-20th century CE
Blackware ceramic
Maria Martinez and Julian Martinez
Tewa, Puebloan, San Ildefonso Pueblo, New Mexico
All the raw materials had to be gathered and processed carefully or the final vessel would not fire properly. The clay was found locally. To make the pottery stronger it had to be mixed with a temper made from sherds of broken pots that had been pounded into a powder or volcanic ash.
Added to timeline: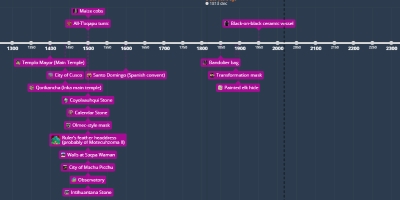 APAH Timeline
Date:
Images: