feb 16, 1100 - Moai on Platform
Description:
1100-1600 CE
Volcanic tuff figures on basalt platform
Rapa Nui (Easter Island)
Content: human figures carved by stones with large heads. Disproportionate in size and little in detail.
Context: carved by Polynesian colonizers of the island. Each moai presented a status. They were created from 1000 CE to the second half of the 17th century. There are 887 of them. The statues were most likely carved by a high-standing individual. Some of the later statues have intricate designs on the back of them that could indicate the island's birdman cult.
Function: Used to represent deceased ancestors and regarded them also as embodiment of former chiefs and important lineage status symbols.
Form: Represents status and hierarchy of position. Meant for praise.
Added to timeline: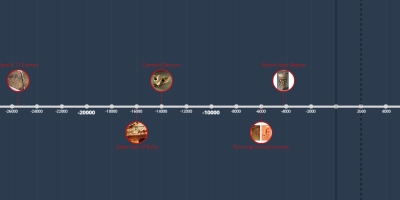 APAH Timeline
Date:
Images: