may 7, 2550 BC - Stonehenge
Description:
2550-1600 BCE
Bluestone, sarsen sandstone,
Wiltshire, England
Period: Prehistoric
Artist: Unknown
N/D: Stonehenge/2,500 - 1,600 B.C.E.
Function: Oriented toward sunrise on solstice. Center for burial ceremonies perhaps. Ancient astronomical observatory. Religious ceremonies & rituals
Form: Large ,heavy stones placed upright and on top of each other, post-and-lintel, mortise-and-tenon construction, megaliths over 20 ft. Smaller stones surrounding.
Content: Large Stones placed in certain locations in the ground upright, flat stone surrounded by megalith horseshoe.
Context:Seasonal and astronomical calendar or a temple built with digging ditches for the stones and using ropes to pull up the stones. Neolithic period. Gradually developed by each generation.
Medium: Sandstone
Patron: Unknown
Location:Wiltshire, UK
Added to timeline: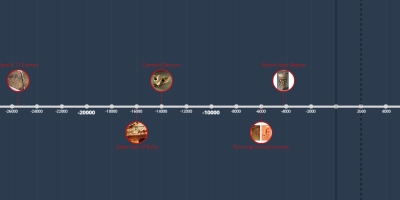 APAH Timeline
Date:
Images: