feb 29, 16000 BC - Great Hall of Bulls
Description:
16,000-14,000 BCE
Cave, charcoal
Lascaux
Painted in a cave overlooking the valley. They were discovered in 1940. Believed to be painted to tell stories of hunts, or rituals in order to bring good luck to the hunt.
Added to timeline: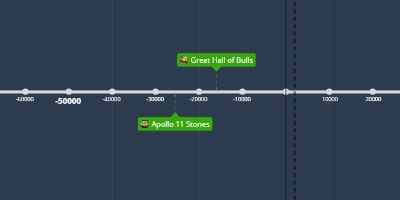 AP Art History Timeline
A timeline of all the different works we learn about over th...
Date:
Images: