12 St. 28 Min, 7 Nov 445 Jahr v. Chr. - Doryphoros (Spear Bearer)
Beschreibung:
Polykleitos
450-440 BCE
Marble (Roman copy) Bronze (original)
Greece
Ancient Greeks thought human body was perfect based on mathematical proportions and precisions.
This is an ancient ROMAN copy based off of an original GREEK bronze original by Polykleitos.
Polykleitos sought out to create what perfect ideal beauty would look like.
Zugefügt zum Band der Zeit: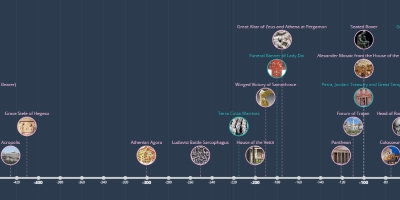 APAH Timeline
Datum:
Abbildungen: