1 März 2019 Jahr - Be proficient in Wireshark Be proficient in new NSE training Labs Be able to proficiently teach and explain info in description.
Beschreibung:
-Fundamental understanding of and hands-on experience with network technologies including firewalls, content filters, routing/switching, VLANs, and 802.11a/b/g/n/ac wireless.
-Thorough comprehension of fundamental networking protocols including TCP, STP, ARP, Ethernet, OSPF, etc.
Zugefügt zum Band der Zeit: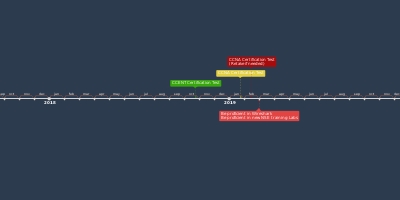 Career Timeline FY19
Let's do this!!!
Datum: