7 Jan 1611 Jahr - Hawkins left Mughal Court
Beschreibung:
1) Grant of trading facilities to English offended the Portuguese.
2) After negotiations, a truce was established between Portuguese and Mughals.
3) Portuguese stopped English ships from entering the port of Surat.
4) Unable to counter Portuguese checks and sue to vacillating Mughal policies, Hawkins left the court.
Zugefügt zum Band der Zeit: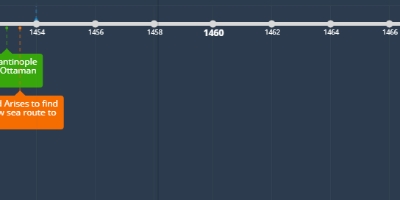 Modern History of India
Datum: