Election of Lincoln 1860 (1 янв 1860 г. – 1 янв 0 г.)
Описание:
In addition to Lincoln, the Northern Democrats supported Stephen Douglas while Southern Democrats supported John C. Breckenridge. Some chose to ignore the issue of slavery and supported John Bell. Lincoln ended up winning this election but he received no electoral votes from the South.
As a result of the election, Southerners were convinced they could no longer be heard in the national government. This pushed towards Civil war as Southerners felt trapped and were bound to take action.
Добавлено на ленту времени: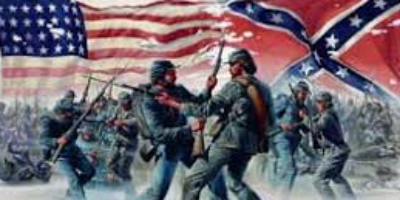 Causes of the Civil War
Дата:
Изображения: