Develop Marketing plan+ Launch Strategy (31 окт 2018 г. – 12 ноя 2018 г.)
Описание:
Here it is peak season as there many tourists. This period will be used to send out social media campaigns to advertise the service we have
Добавлено на ленту времени: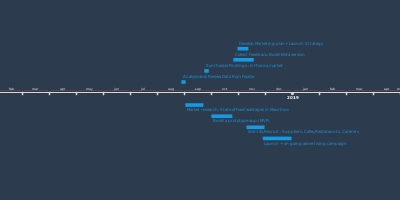 Project timeline for Launch
As the tourist season is fast approaching, there would be a ...
Дата: