War of Currents (1 янв 1888 г. – 16 ноя 1896 г.)
Описание:
This was a battle between Thomas Edison (favoring DC) and Nikola Tesla (favoring AC) over which current system would be used to supply the world.
Добавлено на ленту времени: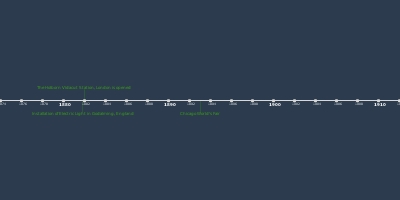 120 volts vs 240 volts
Nikola Tesla invented the Alternating Current (AC) which alt...
Дата: