1 янв 2070 г. до нашей эры - Earliest Chinese Dynasties
Описание:
The Xia dynasty of China is the first dynasty to be described in ancient historical records. The dynasty was considered mythical by historians until scientific excavations found early Bronze Age sites at Erlitou, Henan in 1959.
It would seem plausible that this civilization began as villages along the Yellow and Yangtze rivers, being settled most likely by descendants of Japheth. Ancient Chinese stories do, in fact, mention a great flood occurring near the beginning of their history, so it seems that the events surrounding Noah were passed on orally in one way or another across the generations.
While those in the Fertile Crescent commonly grew wheat, the first settlers in East Asia evidently discovered a plant called oryza rufipogon - more com-monly known as wild rice. The early settlers managed to cultivate this plant into a domesticated food source, and rice soon became a staple of Chinese culture. The ability to cultivate rice also spread to nearby Asian lands such as the Japanese archipelago, the Korean Peninsula, and even northern India, boosting their economies and turning villages into small kingdoms.
Добавлено на ленту времени: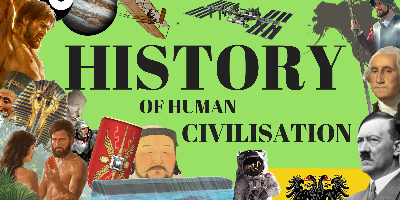 History of Human Civilization
This is a rough history of human migration, advancement, and...
Дата:
Изображения: