5 сент 1646 г. - Biblioteca Palafoxiana is founded in Puebla City, Mexico
Описание:
On September 5, 1646, Juan de Palafox y
Mendoza, the Bishop of Puebla gave his 5000 volume library "to the Colegio de San Juan y San Pedro, which he himself had founded, on the condition that its volumes be made available to the general public" and not just priests and scholars. It is the first public library in the Americas.
Добавлено на ленту времени: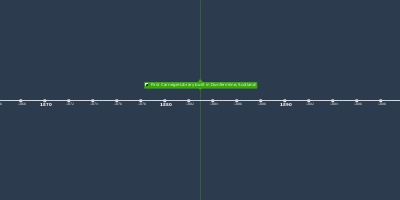 History of Public Libraries
A brief history of Public Libraries
Дата:
Изображения:
Geo: