21 окт 1805 г. - Battle of Trafalgar
Описание:
People/groups involved: French Navy, British Navy, Spanish Navy
Description: A naval battle fought between the British and the French and Spanish navies, near Trafalgar, Spain. The British navy, though outnumbered, destroyed the united French and Spanish ships and took the French captain as prisoner. They lost none of their ships.
Why it matters: The battle established British naval supremacy for the next 100 years and also crushed any plans Napoleon had to invade Britain.
Добавлено на ленту времени: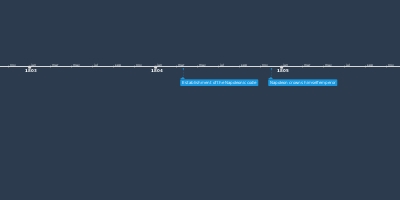 Napoleon timeline
Дата: