8 авг 1918 г. - August 8-11, 1918 Battle of Amiens
Описание:
This battle is important because it was an allied victory that helped end World War I. The British general ordered the attack of the German sector at Amiens. News also came that the allies had forced Bulgaria to sue for peace. This was an important turning point for the war.
Добавлено на ленту времени: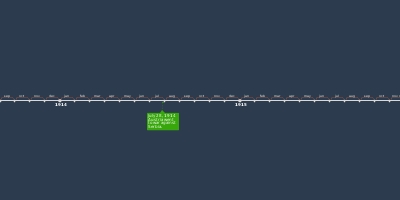 WWI Annotated Timeline
For Mr. Lewis' 3rd period class!
Дата:
Изображения: