30 окт 1918 г. - October 30, 1918 Allies make an armistice with Turkey
Описание:
This is important because the allies pushed back the Turkish army and forced Turkey to request an armistice. The armistice treaty gave the allies access to the Dardenelles. This marked the defeat of the Ottoman Empire.
Добавлено на ленту времени: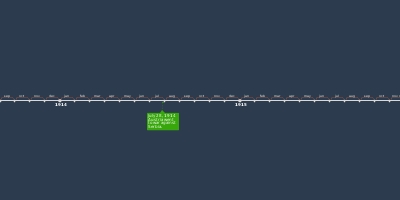 WWI Annotated Timeline
For Mr. Lewis' 3rd period class!
Дата:
Изображения: