6 апр 1917 г. - April 6, 1917 USA goes to war with Germany
Описание:
This is important because it is due to a series of incidents. The sinking of the Lusitania, which had American passengers on it was something that really angered America. Another thing is that Germany planned to team up with Mexico to recover Texas, New Mexico, and Arizona. The U.S. was very helpful to the allies and no longer was neutral.
Добавлено на ленту времени: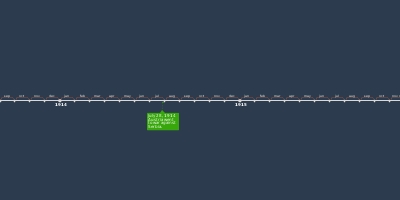 WWI Annotated Timeline
For Mr. Lewis' 3rd period class!
Дата:
Изображения: