Andrew Jackson: Age of Common Man (4 marzo 1829 anni – 4 marzo 1837 anni)
Descrizione:
Desc: Andrew Jackson served as the 7th president. Appealed to the Common Man for Jackson grew from humble beginnings.
Causes: Andrew Jackson was a war hero and the fact that he managed to rise from humble beginnings allowed him to appeal to the common wealth.
Historical Impact: Resolved the Nullification Crisis, substantially increased trade during his term, had a large impact on all white males being granted the right to vote.
Aggiunto al nastro di tempo: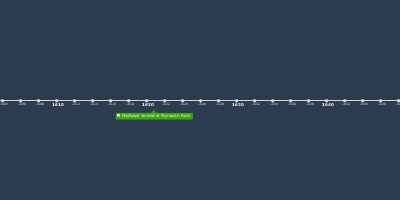 Timeline 1607-1877
Apush
Data:
Immagini: