6% of Population Hunts (1 gen 2011 anni – 31 dic 2011 anni)
Descrizione:
During the year 2011, studies show 6% of the population hunted, opposed to the 71.8 million who enjoyed watching wildlife. The author of this article believes hunting should not be allowed due to the extinction of animals and how the majority of people enjoy observing wildlife instead of killing it.
Aggiunto al nastro di tempo: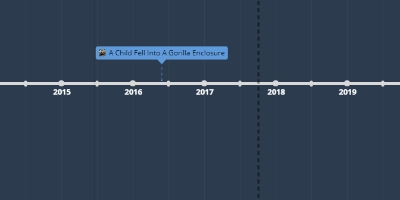 Animal Rights Timeline
These are six events that were important in animal rights.
Data: