Niels Bohr (7 ottob 1885 anni – 18 nov 1962 anni)
Descrizione:
-Electrons orbit the nucleus in energy shells or orbits.
-When an electron is in its lowest energy level it is said to be in its ground state.
-Corrected Ernest Rutherford's Atomic Model and called it the Bohr-Rutherford Diagram.
Aggiunto al nastro di tempo: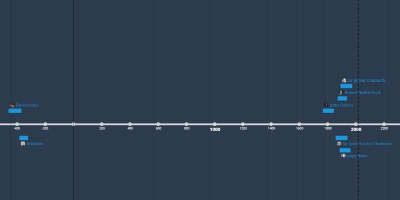 My Chemistry Timeline
Data:
Immagini: