Ernest Rutherford. (30 agos 1871 anni – 19 ottob 1937 anni)
Descrizione:
-Created the Rutherford Model
-Discovered that the atom is mostly empty space.
-Believed that the atom had a core and called it the Nucleus.
-Positively Charged Core surrounded by electrons.
-He shot Alpha Particles at gold foil and discovered that most atoms passed through, therefore atoms are mostly empty. Thus, a "nucleus" is positive and holds most of the mass of an atom.
Aggiunto al nastro di tempo: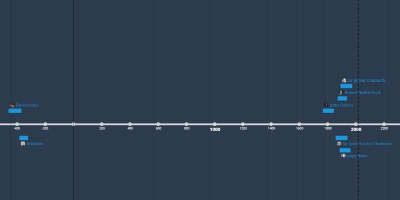 My Chemistry Timeline
Data:
Immagini: