28 lugl 2016 anni - The Juno probe arrives at Jupiter
Descrizione:
Launched in 2011, Juno becomes the second probe to orbit the gas giant, the first being Galileo in 1995. It is equipped with a camera, infrared and microwave radiometers, particle detectors, and an ultraviolet spectrometer. The mission objectives are:Determine precisely how much water is in Jupiter's atmosphere, to help confirm which planet formation theory is correct (or if new theories are needed).Look deep into Jupiter's atmosphere to gain a better understanding of its composition, cloud motions, temperature and other properties.Map Jupiter's magnetic and gravity fields – revealing its deep structure, core mass and overall dynamics, helping to further explain the planet's origin.Explore and study Jupiter's magnetosphere near the poles, especially the auroras – Jupiter's northern and southern lights – providing new insights into how the planet's enormous magnetic field affects its atmosphere.
Juno arrives at the planet in July 2016 and its mission concludes in October 2017, after a total of 33 orbits. Like its predecessor, Galileo, it is crashed into the outer atmosphere of the gas giant, where it compresses and then melts as it falls.
Aggiunto al nastro di tempo: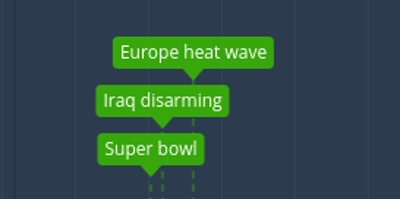 New timeline
jndsbgvnhaebsn
Data:
Immagini: