1 gen 3300 anni a. C. - Otzi (3300BCE)
Descrizione:
Ötzi the Iceman is special for a number of reasons:
(1) Ötzi is the oldest human mummy ever found preserved by freezing.
(2) The Iceman's possessions and clothing have given scientists a better look at what life was during the Copper Age in Europe.
(3) He has become part of our popular culture. He is the subject of many books and even a play.
Aggiunto al nastro di tempo: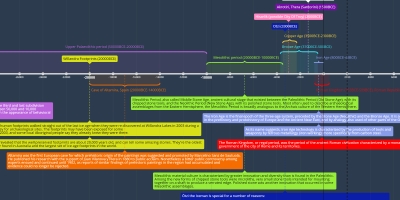 hummanities
13/2/18
Data: