19 ottob 1813 anni - Battle of Leipzig
Descrizione:
People/Groups involved: French, Russian, Swedish, Prussian, and Austrian army
Description: A decisive battle fought between France and the other countries that stripped France of what power they still had over Germany and Poland. The French army was greatly outnumbered by the opposition and was forced to retreat back to France, where the allied armies continued to attack. Unable to keep the invading armies out of France, Napoleon was soon forced to abdicate and was exiled to Elba.
Why it matters: This marked the end of the French Empire's rule past the Rhine and Napoleon's forced abdication and first exile.
Aggiunto al nastro di tempo: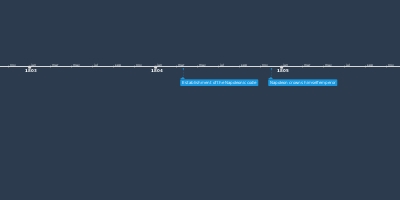 Napoleon timeline
Data: