1 gen 1620 anni - National Assembly of Reformed Churches
Descrizione:
After the Edict of Nantes was enforced on the region of Bearn Huegonot nobles (Rohan, Turrenne and Boullion) created this assembly and met at La Rochelle.
They felt the Edict left out improtant rights, such as catholic only offices.
In response Louis sent Loyalist forces in 1621 to strike at specific protestant strongholds.
Aggiunto al nastro di tempo: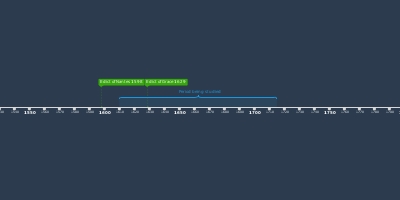 17th Century France timeline
Data: