1 gen 1863 anni - Emancipation Proclamation
Descrizione:
Desc: Was an executive order executed by Abraham Lincoln mean't to turn enslaved African Americans in the South free.
Causes: Secession of the Southern states as well as the beginning of the civil war all influenced Lincoln's execution of the Emancipation Proclamation.
Historical Impact: This gave the Northern soldiers as well as citizens something to fight for. As those for the north did not support slavery.
Aggiunto al nastro di tempo: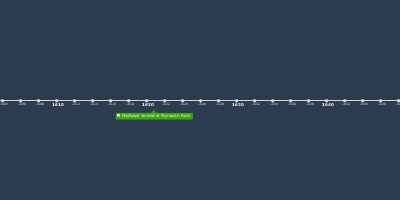 Timeline 1607-1877
Apush
Data:
Immagini: