3 feb 1870 anni - Ratification of the 15th Amendment
Descrizione:
Desc: This amendment guaranteed the right to vote, stating that the right for a U.S. citizen to vote shall not be denied.
Causes: Because of the old inconsistencies for requirement of voting, many freedmen still were not eligible to vote effectively limiting the amount of rights they can utilize.
Historical Impact: Infuriated women rights supporters in that they couldn't believe that slaves were given rights before women were given rights.
Aggiunto al nastro di tempo: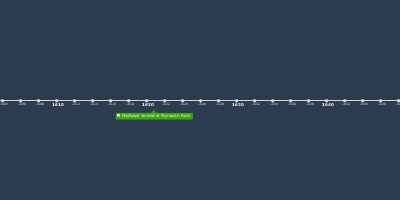 Timeline 1607-1877
Apush
Data:
Immagini: