1 gen 1864 anni - John Newlands and his "Law of Octaves"
Descrizione:
In 1864, John Newlands groups the 56 known elements into 11 groups, based on their properties.
During his grouping, Newlands noticed a pattern that occured with these elements, such as the fact that they had similar pairs for every 8 elements.
Unfortunately, Newlands faced ridicule for his discoveries as the music and science communities at the time were segregated and both communities didn't want to associate with one another.
Aggiunto al nastro di tempo: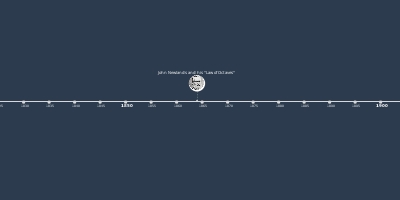 History of the Periodic table
Data:
Immagini: