1 gen 2000000 anni a. C. - Homo habiilis
Descrizione:
http://humanorigins.si.edu/evidence/human-fossils/species/homo-habilis
https://www.reference.com/world-view/did-homo-habilis-live-long-6912c5d36cd8ad04
claim: big head = big brain
Migration path they almost never migrated out of africa.
Fact 1. Homo habilis, meaning handy man, because it was believed that they were responsible for making many of the tools found at Olduvai Gorge.
Fact 2.This species, one of the earliest members of the genus Homo
Fact 3. they used tools
Aggiunto al nastro di tempo: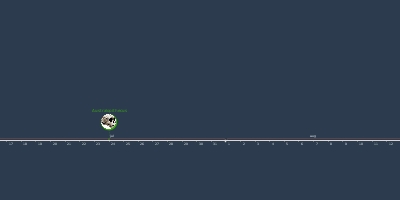 THE historical (dramatic pause) time line
Data:
Immagini: