24 agos 1814 anni - Burning of Washington D.C.
Descrizione:
After General Ross's failed attempt to stall them, the British triumph marched into the capital and burned down the White House.
James Madison watched the fire and clutched his fist, for this is a stain one cannot wash off.
His wife Dolly Madison saved the portrait of George Washington.
Aggiunto al nastro di tempo: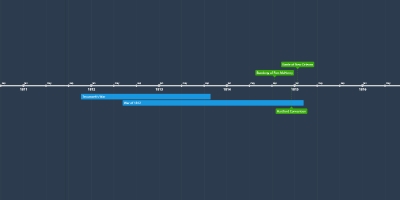 Something
Good
Data: